Studs Manufacturers, Studs Suppliers, Studs ExportersStainless Steel Stud bolts and nuts, SS Bolts.
Alloy Steel Threaded Stud, Monel Double End Stud, Carbon Steel Stud Suppliers in India.,Nickel Alloy Threaded Stud, Duplex Steel Double End Studs Exporter, SS Threaded Stud Leading Manufacturers., Studs Manufacturers in Mumbai, Studs Suppliers in Mumbai, Studs Exporters in Mumbai, Studs Importers in Mumbai.
Studs Manufacturers in India, Studs Suppliers in India, Studs Exporters in India, Studs Importers in India.
Nickel alloy tie rod, titanium gr.2 tie bar, hastelloy b3 threaded studs, screws, drywall screw, chipboard screw, concrete screw supplier & exporter in india.
Chhajed Steel and Alloys is one of the known providers of SS Stud Bolts, which is very respected in a few storing up applications as a result of its immaculate wrap up. A gander at showcase day's vehicle industry will enable a man to know how these Monel Double End Studsin the market has given them the more extraordinary, trust fair and light weight locks making the cars more grounded and speedier, and still light in weight than at later. We offer the equal in various evaluations, for example, Stainless Steel 304/304H/304L Stud Bolts, Duplex Steel Stud Bolts, Super Duplex Steel Stud Bolts. The achievement behind the rising eagerness of Hastelloy Tie Bars in the market is everything that is being developing nowadays. While glancing around, one may maybe basically see that, everything is suffering and gotten together basically for the reason of these Titanium Tie Rods.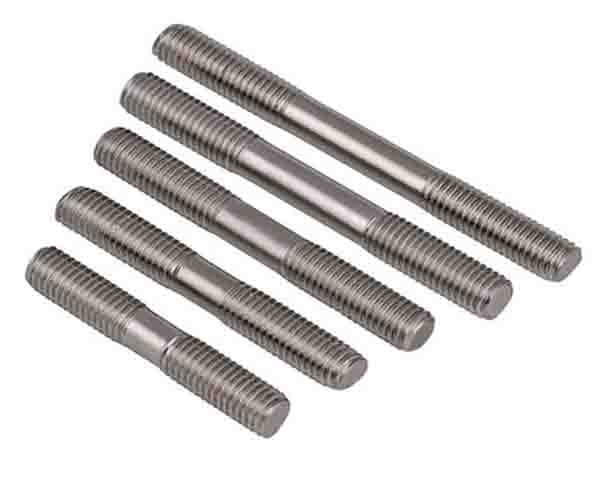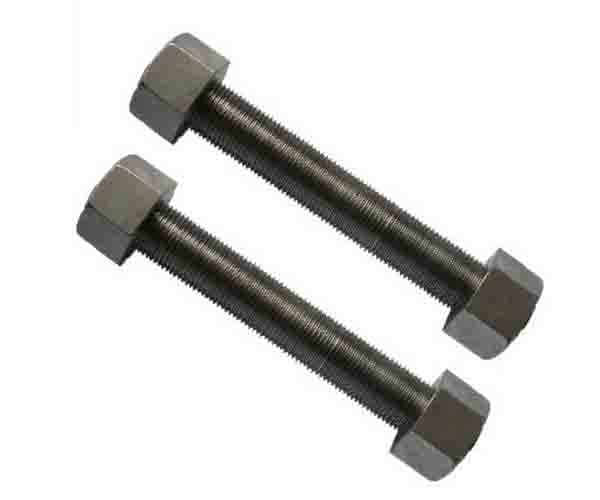 Our demanding quality controls endeavor to give complete quality. Our hesitant joining licenses us to pass on the clear thought of these Nickel Double End Studs, as fundamental by the economics. The foul material for the total thing pack of Alloy 20 Threaded Rods is conveyed using our solid masters who work as indicated by the set social event focal points. We give a regardless of what you look like at it degree of this Aluminum Threaded Rods that is reachable in wonderful estimations and sizes. Purchase Cupro-Nickel Bolts in advance driving cost from us. In like way, our expansive thing show is made-to-plan as appeared by the finishes of our clients.
Studs Specifications
| | | | |
| --- | --- | --- | --- |
| Standard | Length | Size | Type |
| DIN, ASTM, BS and all International Standards | | M3 - M56 | 3/6" to 2" | Custom Sizes | |
Other Types Of Studs
Stainless Steel Stud :
AISI 302, 304, 304L,316, 316L, 310, 317, 317L, 321, 347, 410, 420,904L etc.
Duplex & Super Duplex Steel Studs :
ASTM / ASME A815 UNS No. S31803, UNS No. S 32205, UNS No. S 31254, UNS No. S 31550, UNS No. S 32750, and UNS No. S 32760
Carbon Steel Studs :
ASTM A307, A193
Alloy Steel Stud :
ASTM / ASME A/SA 193 / 194 B 6, B 7/ B 7M, B 16, 2, 2HM, 2H, GR 6, B 7, B 7M
Nickel Alloy Studs :
ASTM / ASME SB 160 / 164 / 425 / 166 / 446 / 574 / 472 UNS 2200 (NICKEL 200) / UNS 2201 (NICKEL 201), UNS 4400 (MONEL 400), UNS 8825 (INCONEL 825), UNS 6600 (INCONEL 600) / UNS 6601 (INCONEL 601), UNS 6625 (INCONEL 625), UNS 10276 (HASTELLOY C 276), UNS 8020 (ALLOY 20 / 20 CB 3)